REMCO/VIKAN COLOR CODED CLEANING TOOLS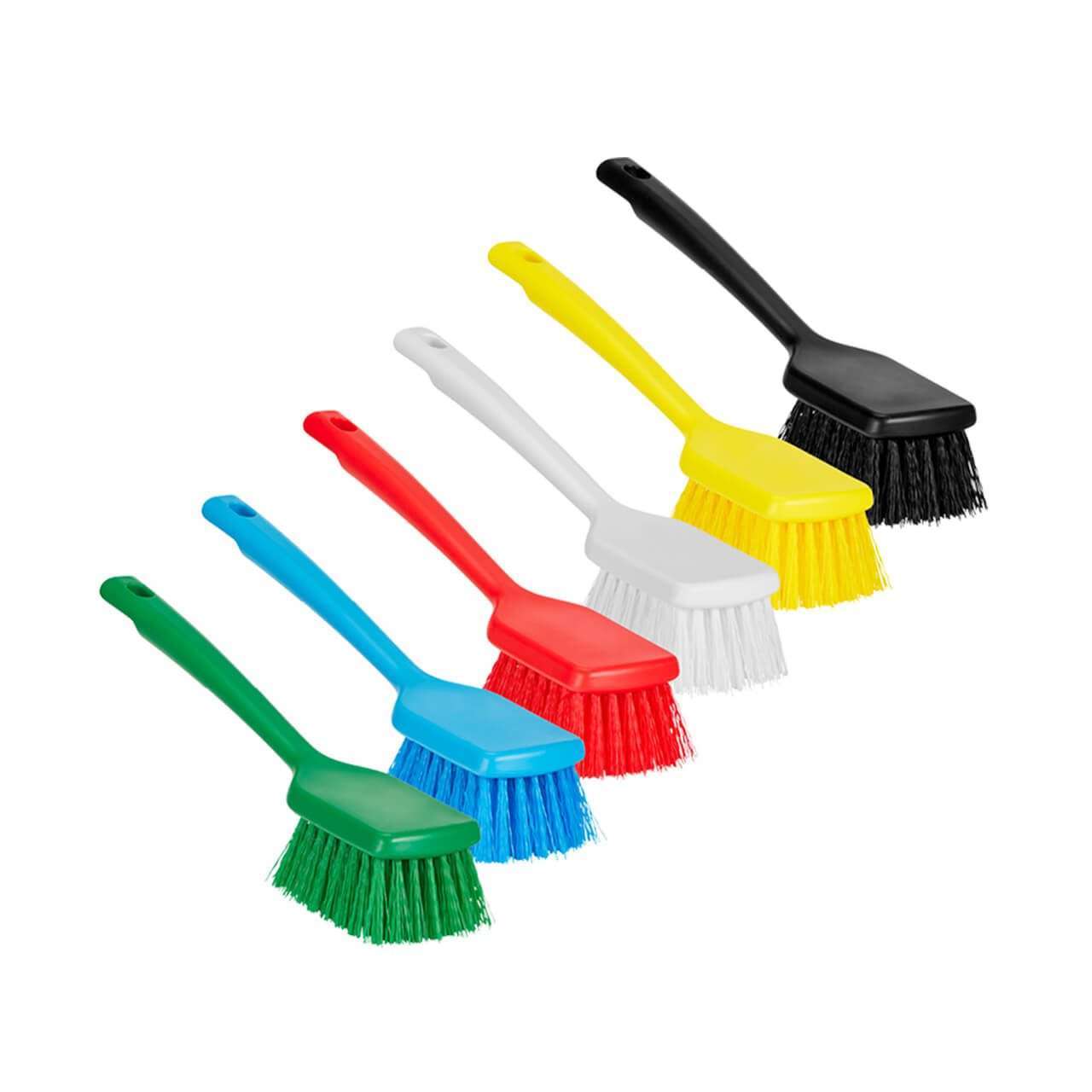 ColorCore Stiff Short Handle Scrubbing Brush ColorCore Stiff Short Handle Scrubbing Brush Description The long-handled scrubbing brush lets workers reach deep into …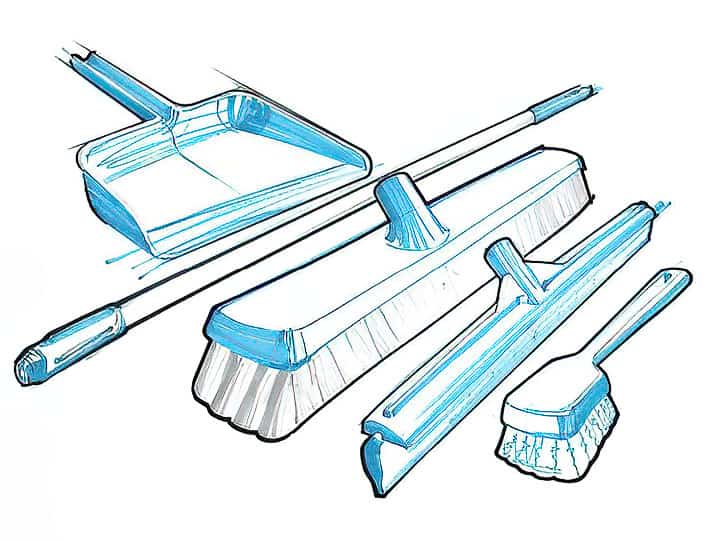 ColorCore is a general-purpose, value-oriented line of color-coded cleaning tools from Remco. The ColorCore range provides users with a balance of cost, durability, and effectiveness that is well-suited for use in restaurants, hotels, commercial and government buildings, and light industrial facilities.
Remco/Vikan Color Coded Cleaning Tools Features
A good balance of value, durability, and effectiveness
An assortment of 18 tools, each available in 6 colors, to help meet many common cleaning challenges
Economically priced tools for lighter cleaning tasks
Total-color construction that helps minimize the risk of cross-contamination by making it easier to properly identify and store tools
Most tools are manufactured in TAA-compliant countries, making them suitable for government use
Adding color-coding to 5S lean programs used in general manufacturing
Separating cleaning tools by use (cleaning drains versus work tables)
Identifying tools that belong in specific areas (restaurant kitchens versus dining rooms)
General cleaning in commercial facilities like retail stores and office buildings
Low-risk areas in food manufacturing facilities like offices or locker rooms
ColorCore tools are sufficient for many cleaning applications, but they are not intended to replace Vikan's hygiene line for high-risk applications like food manufacturing. See the comparison chart on the back page. Always conduct a thorough risk assessment before introducing new sanitation tools or plans.
Between Vikan's hygiene line and ColorCore, outfitting entire operations with trusted, effective, and color-coded tools is now easier than ever.
| | | | |
| --- | --- | --- | --- |
| FEATURE | BENEFIT | COLORCORE LINE | VIKAN HYGIENE LINE |
| Total-Color Construction | Easier visual identification | ü | ü |
| EU/FDA Compliant Materials | Safe for food contact when used within stated limits | ü | ü |
| Euro Threading | Creates a more secure connection between handles and tool heads versus acme threading | ü | ü |
| Lower Upfront Cost | Value-oriented tools lower the barrier of entry into a color-coding system | ü |   |
| Lower Long-Term Cost | Higher-quality materials and rugged designs help tools last longer, reducing cost |   | ü |
| Commercial Grade | Best for lighter use in smaller areas like restaurants, hotels, commercial, and light industrial facilities | ü |   |
| Industrial Grade | Best for intensive cleaning in food and other hygiene-critical manufacturing facilities |   | ü |
| Declarations of Compliance for the Entire Line | One compliance document applies to all tools | ü |   |
| Declarations of Compliance for Individual Tools | Specific individual documents are available for each tool that is intended for food contact |   | ü |
| Hygienic Design | Smooth surfaces and curved internal angles make tools easier to clean and reduce harborage points for allergens and microorganisms |   | ü |
| Ergonomic Design | Reduces fatigue and the potential for workplace injury |   | ü |
| Fit for Purpose | Designed specifically for industrial food manufacturing |   | ü |
| Full-Line | Hundreds of specialized cleaning and material handling tools |   | ü |
| Up to 12 Colors Available | Maximum flexibility when building complex color-coding plans |   | ü |